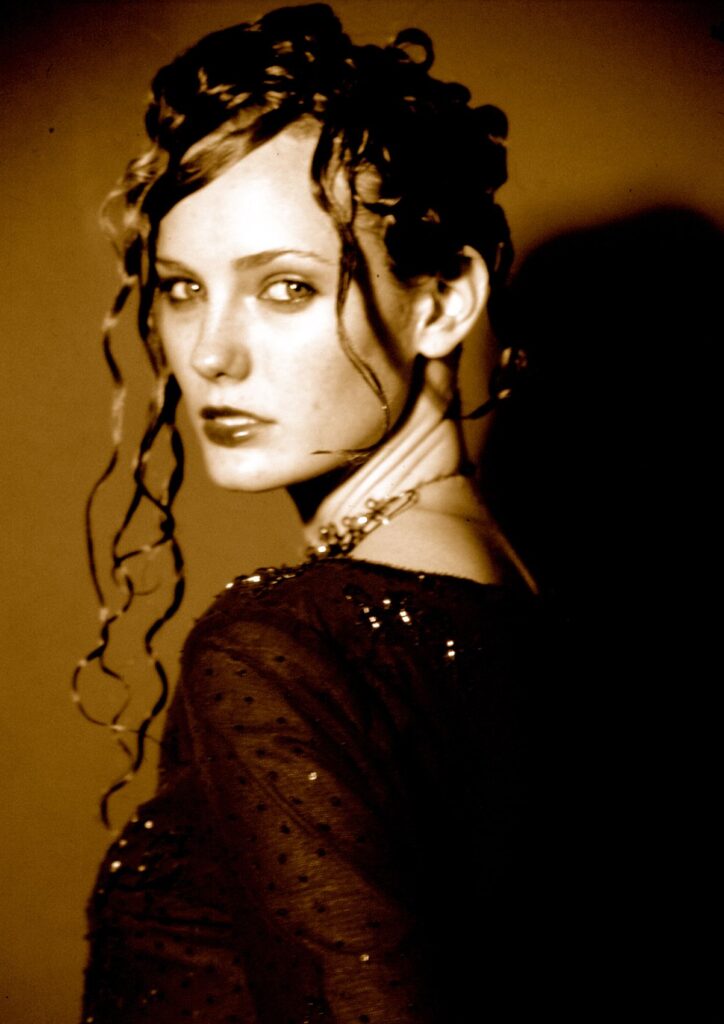 Lolita Lempicka (real name Josiane Maryse Pividal in Bordeaux, 1954) is a French fashion designer and perfumer.
Lolita began her career as an independent designer. In 1983, at 29, she presented her first collection with the help of her husband. In 1984, she opened the first Lolita Lempicka shop in the Marais district in Paris. That year, she also held her first fashion show in Tokyo, Japan. In 1985,
Lempica married Joseph-Marie Pividal, a graphic designer and has built her brand as a family business. Lolita's three daughters Elisa Melodie (born 1975), and twin daughters Paulina Leonor and Lauren Leslie (1983) are all actively involved in Lolita Lempicka. Melodie lives in New York and is responsible for the brand in the United States, while Leonor and Leslie work closely with their mother in Paris. Lempicka herself has appeared in the movies « Prêt-à-porter » and « Quelqu'un De Bien » (Slice of Life).

2023 Ale de Basseville