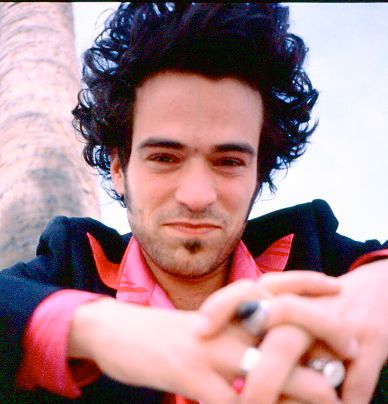 Romain Duris born 28 May 1974) is a French actor. He is known for his role in Cédric Klapisch's Spanish Apartment trilogy, which consists of L'Auberge Espagnole (2002), Russian Dolls (2005), and Chinese Puzzle (2013). He also appeared in Iris (2016) and All the Money in the World (2017).
Duris was born in Paris, son of a father who is an engineer-architect and a mother who is a dancer. His father is related to Armand-Gaston Camus and his wife; the French revolutionist was an archivist who founded the Archives nationales. His mother is a descendant of 18th-century Swedish painter Alexander Roslin and his wife. Duris has a sister, pianist Caroline Duris, who played on the soundtrack of the film The Beat That My Heart Skipped (2005), in which he acted.
Duris studied arts at university but first decided to follow a career in music, forming a jazz-funk band. Music remains a major interest. Before going into acting, he started an acid-jazz band in which he was a drummer.
Duris lives in Paris near La Bastille, with his actress girlfriend Olivia Bonamy. They have a son Luigi, born 10 February 2009.

2023 Ale de Basseville