CHARLIE CHAPLIN: A Family Tribute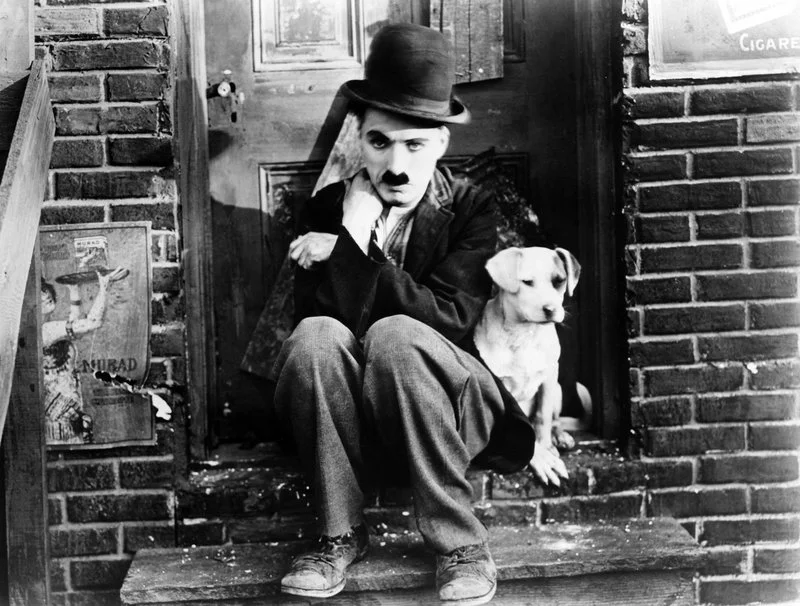 The Chaplin family legacy continues with a tribute documentary about Sir Charles Chaplin.
This documentary has been created by the Chaplin family to reveal the true "vagabond tales" of Charlie Chaplin's life, loves, works, trials and tribulations. The documentary was filmed on location in Corsier sur Vevey in Switzerland. The Chaplin family opens the doors of its private home, the Manoir de Ban, to give audiences a warm-felt welcome into Chaplin's life and art. Scheduled to air on
December 25, 2002, this tribute documentary will mark the 25th anniversary of Charlie Chaplin's death.
The documentary is presented by Chaplin's son, Eugene, and his granddaughter, actress Kiera Chaplin. Eugene Chaplin, named after his grandfather, the great American playwright Eugene O'Neill, works his talents behind the camera directing, writing and starring in the documentary. Creating the documentary independently in collaboration with Ale de Basseville of ADB Productions allowed the Chaplin family their own personal tribute to their beloved Charles Chaplin.
The documentary takes the audience on a timeline of pure genius, revisiting the Tramps infamous works The Kid (1920), Gold Rush (1925) and The Great Dictator (1940), just to name a few. Light-years ahead of his time, Chaplin makes the audience laugh once again with his brilliant performances, which truly are timeless. Chaplin's life-long contributions to the film industry began with his debut role in Making A Living in 1914 and end with his final film, A Countess From Hong Kong, in 1977.
Final film? Did I say final film?
In fact, before Chaplin's death in 1977, he wrote the ultimate screenplay entitled The Freak. It was about a girl who was born with wings and was written for his daughter Victoria. This precious script is locked away, and only a lucky few have had the opportunity to read it. As you can imagine, the Chaplin family has received numerous offers over the years from some of the most famous names in Hollywood to produce The Freak. Every offer, no matter how enticing, has been turned down. The Freak is the Chaplin family's hidden treasure, and maybe one day they will share with the world Charlie Chaplin's final masterpiece.
The family also gives us an intimate look at the man behind the mustache, revealing Charlie's love for his family and endless passion for his wife Oona. Never before-seen home movies taken by Oona show the real-life family man of Charles Chaplin, whose humor was never-ending, even off camera. Charlie Chaplin was a man of small physical stature who left giant footprints in the sands of movie history. His original comedy will continue to make the world laugh for all future generations.
Eugene Chaplin tips his hat to his infamous father Charlie with a tribute documentary.
IFQ: What was your inspiration to create a tribute documentary about your father, Charlie Chaplin?
EC: My inspiration came from the fact that my parents came from two different backgrounds and had an incredible age difference between them. And that love was the driving force. They were complementary to each other. I am amused by the artist and Chaplin, my father.
IFQ: What do you think your father would think about your tribute documentary?
EC: I think he would be surprised that this tribute came from me, as I am the quiet member of the family. But I think he would have been pleased. If not, I would not have done it.
IFQ: You chose to create and produce this documentary independently. Why?
EC: I think that independent films are the future of the film industry. By producing it independently, it was the only way to have the freedom of doing it.
IFQ: Now was this your directorial debut?
EC: Yes.
IFQ: I understand that there is a final screenplay locked away that was written by Charlie Chaplin before his death. It was written for your sister Victoria about a girl that was born with wings, called The Freak. What more can you tell us about the screenplay?
EC: It is a beautiful romantic story with a touching ending. The script is a masterpiece.
IFQ: Any interest in following in your father's footsteps and bringing The Freak to the big screen?
EC: I sincerely think that my father is the only one capable of making it. He put a lot of love and energy into the script. It would be a very big challenge for me to make The Freak. I do not think that I am ready for it at the moment.
IFQ: How did the exile affect the Chaplin family?
EC: My father was very hurt. He loved the United States very much. He worked there, paid his taxes there and contributed greatly to the country. He could not understand why people were so much against him. He was really pleased and touched when he went back to America to receive a special Honorary Oscar, but always felt sad about what had happened to him.
IFQ: Do you have any uncomfortable feelings from that time?
EC: I feel that America had a dark period in its history, and I really hope it will never happen again. The US has always been the land of opportunities and freedom of speech. I hope it will stay like that in the future.
IFQ: Do you feel that if your father was not exiled, his artistic contributions would have reached greater heights?
EC: I think so since he had his own studios in Los Angeles. He loved working in his own environment. He felt at home in California.
IFQ: What is your fondest memory of your father ?
EC: Charlie was a very hard-working father. He was very busy but always had time for us. My mother was his backbone. I have many memories, but the picture I have in my brain is of Charlie and Oona holding hands, walking in the garden together.
IFQ: If your father was here, what do you think his reaction would be towards the development of the film industry of today?
EC: He would have been proud of being a part of it, but deceived by the lack of imagination of most films. He would have been terrified of the time schedules given for shooting a film today.
The Chaplin Legacy Continues With Actress Kiera Chaplin Presenting A Tribute Documentary About Her Legendary Grandfather Charlie Chaplin
IFQ: I understand that you filmed part of the documentary in your home in Vevey, Switzerland. Can you tell us more about the house and the filming in Switzerland?
KC: The Manoir de Ban is the house that my grandparents bought when they left America. It's a manor with a huge garden and forest. It also has a swimming pool and tennis court. I grew up in a house right next to the Manoir, and when my grandmother passed away, my parents and my brothers and sisters and I all moved in. Even today, the house is still filled with their presence.
IFQ: What did it mean to you to present the life works of your grandfather Charles Chaplin in the documentary?
KC: It meant a lot to me because I admire my grandfather so much and because it is the 25th anniversary of his death. It feels great to do a tribute to him. It was also wonderful to work with my father.
IFQ: Having Charlie Chaplin, a true film icon, as your grandfather and Eugene O'Neill, the great American playwright, as your great grandfather, how have their influences shaped your career as an actress?
KC: It gives you a lot of inspiration. But it also gives you a lot to carry around. People are more open to see you, but then you have to prove yourself much more than ever. Other than that, it feels really great knowing that I have them in the background of my life.
IFQ: Do you think that any of the characters Chaplin played in his films revealed the real-life Chaplin?
KC: A lot of his films show Charlie's life experiences, either him living them or what he saw around him. His films are also about his opinions of the world.
IFQ: What is your favorite Chaplin film?
KC: I like all his films. I love Monsieur Verdoux, The Kid, The Great Dictator, Modern Times. It's hard to choose.
IFQ: Do you have any desire to carry on the Chaplin legacy to the extent of your grandfather in the arts?
KC: I am carrying a legacy around with me no matter what I do! I have his name. But I am very much like him. I have big plans for my future. Well, it's true in a way – I do want my family to be proud of me also.
IFQ: What would you like people to remember most about your grandfather?
KC: As a visionary, as a genius; a hard working man who saw things and understood them before everybody else. A man who did everything that he wanted to do.
Alison Harlow Gershenson
http://www.ifqmag.com/?albdesign_popup_cpt=charlie-chaplin-a-family-tribute

2023 Ale de Basseville